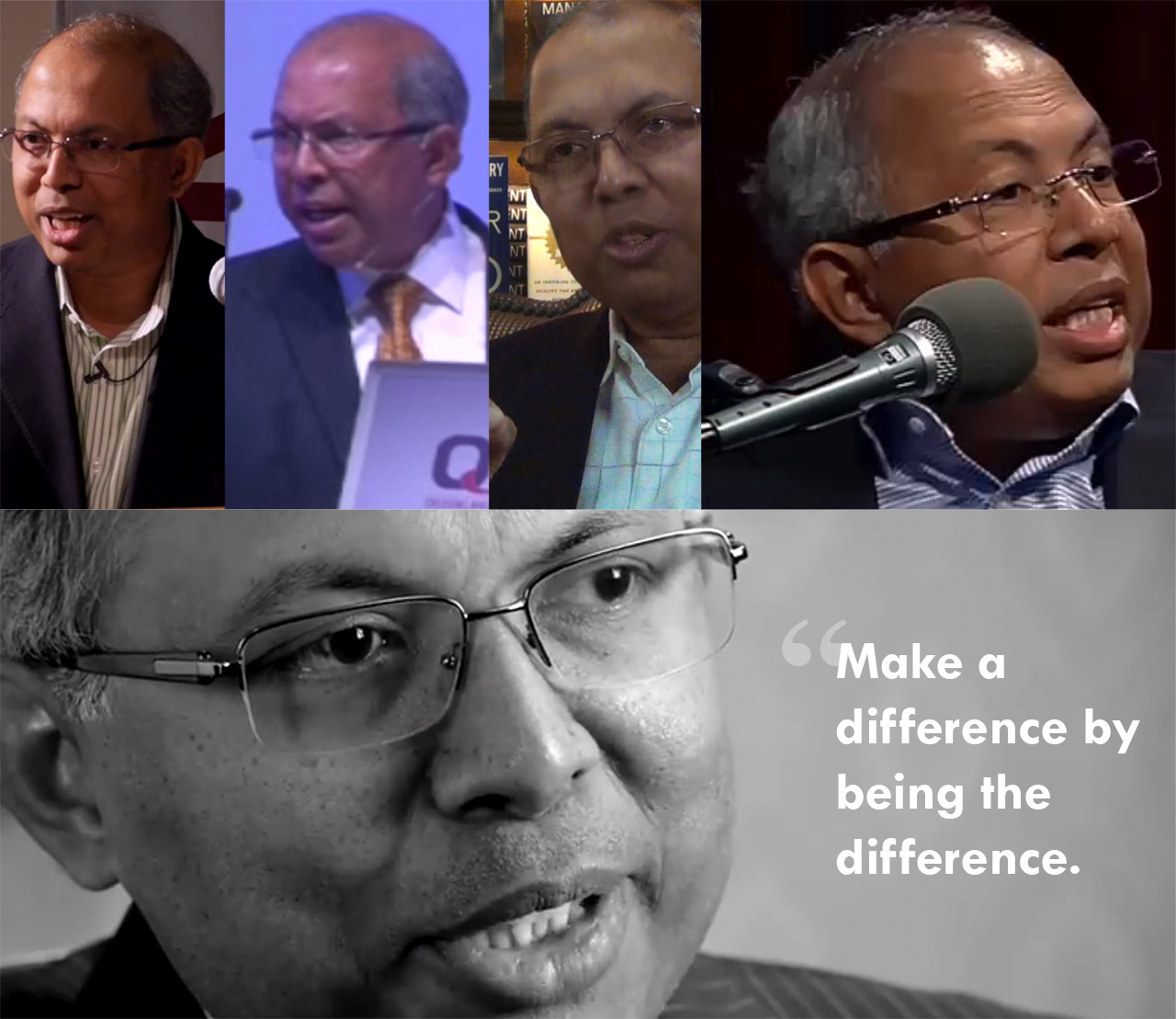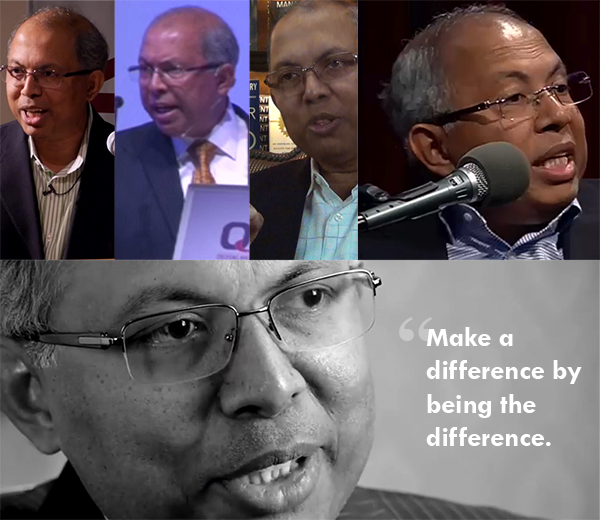 An inspirational speaker with a transformative message.
Never settle for 'good enough' again.
Subir Chowdhury is a leading thinker in quality management strategy. He has consulted many of the world's largest companies across several industries. His message is simple: individuals make enormous differences in every aspect of society – every day.
His most recent book – The Difference: When Good Enough Isn't Enough is his 15th book. It is a culmination of more than 25 years of work which includes consultations with many leading global corporations.
If you've been reading his articles and seen his latest video, you know that his highest ambition is to spread the message that we can all do better – if only by encouraging each other to be straightforward, thoughtful, accountable, and resilient.
Let Subir share this message with your organization.
Subir will do for your organization what he has done for major corporations around the world: inspire people to look beyond the daily grind of crisis, endless troubleshooting, and excuses. He'll enlighten your organization (from top to bottom) with profoundly motivating insights on how they can look at their "daily grind" from a different perspective and plot a course for improvement.
Video: a simple lesson about making choices, presented as the Commencement Address at Central Michigan University.
All of Subir's presentations have an overarching theme that teaches audiences that every action matters. As he describes in his latest book, "The Difference," the individual can transcend almost any obstacle when they nurture loyalty among people who share a passion for improving themselves and each other.
Subir's unique perspective…
Subir's unique perspective comes as a student immigrant from Bangladesh, trained under Western quality management standards, and his vast experience from working and consulting with a host of top U.S. companies (Bosch, Caterpillar, Daewoo, Delphi, Fiat-Chrysler, Ford, General Motors, Hyundai Motor Company, ITT Industries, Johns Manville, Kia Motors, Loral Space Systems, Mark IV Automotive, Procter & Gamble, the State of Michigan, Thomson Multimedia, TRW, Xerox, and others). His philosophy has far-reaching implications for everyone; not just limited to businesses, but to government policy-making and even personal, every-day living.
Instill in everyone around you a passion for perfection.
Chowdhury believes that for his ideas to be accessible, they must be simple enough so that everyone can understand them. His core philosophy compels audiences to accept that quality is everyone's business at all levels of an organization.  This acceptance and resulting implementation is one of the key building blocks for a business to achieve sustainable success.
Book Subir Chowdhury for your next meeting.
Subir tailors his speaking engagements to fit the goals of the event: e.g., emphasis on diversity, self-motivation, leadership training. Tell us about your event and let us help you MAKE A DIFFERENCE at your organization today.
Author, Speaker, and Teacher
Subir Chowdhury has written 15 of the most notable books on business management. Several of them have been best sellers in the business non-fiction category.  Bring his expertise to your next executive event, management meeting, or leadership training. Make a difference!